Adventure Tour
Intinerary :
ATV Riding
Rafting
Paintball War
Swing
Elephant Riding
ATV Riding
ATV Ride Bali is an activity that uses four-wheeled motorbikes, usually used for agriculture now for recreation. The wheels are specifically modified for off-road environments, with a 250 cc engine capacity or a 350 cc engine. It is suitable for wet and off road terrain, reliable controls for maneuvering so ATV Ride is a tourist activity to test adrenaline, if you follow instructions and remain careful, ATV rides are guaranteed to be an unforgettable and exciting trip.
Rafting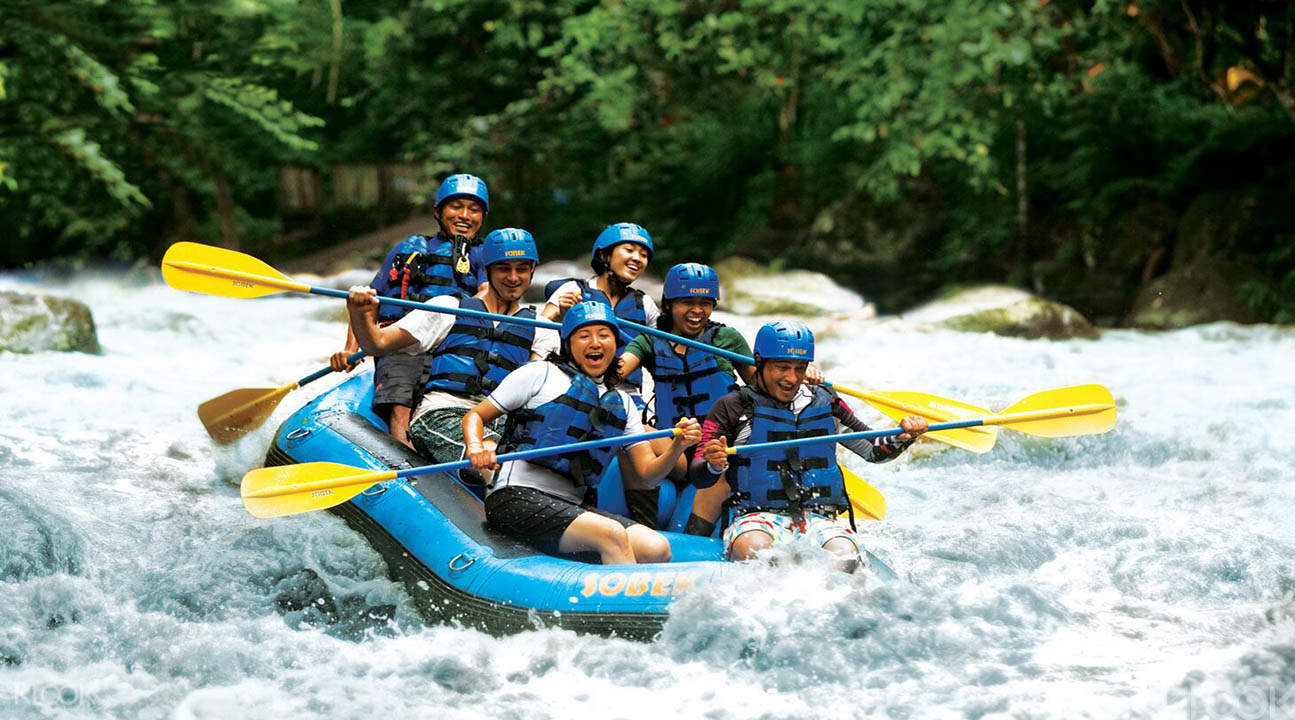 Although there are many rivers in Bali, not all rivers are suitable for rafting trips. There are three river locations in Bali that are ideal for rafting trips. The river is the Ubud Ayung River, the Telaga Waja Karangasem River, and the Klungkung Melangit River. Every stream has pros and cons. However, for this page, we inform you about the arung Ayung river in Ubud Bali for rafting trips.
Paintball War
Paintball Outbound is a tourist activity that is very popular with young people and adults because it is very challenging. Are you a person who likes challenges, now there are outbound activities that resemble wars when we are children, which are now often referred to as Paintball. and Paintball Outbound is a challenging game that resembles an international war and is accompanied by highly experienced instructors. Outbound Paintball War Games resemble war wars by using wind snaps that use rubber bullets and inside they contain paint that will break if it hits participants. This activity is very suitable for those who want Outing or Outbound with their group. Let pump up your adrenaline ... get having fun & fresh together !!!
Swing
Bali Swing Ubud, located in Bongkasa, is increasingly popular and is of concern to everyone and is the latest trend in Bali now.
Elephant Riding
Bali Elephant Riding Tour is Bali Activities Tour package by give you the opportunity to riding an elephant into the jungle, village and rice terrace in Bali. Bali Elephant Ride Tour is the most favorite Bali Tour adventure in Bali, just imagine yourself like a king riding an elephant on a teak chair swaying back and forth with the movement of this greatest mammals!. Bali offers not just various customs but also various adventures parks. Many exciting amusements are available in Bali, with something new opening all time. The number of offshore and inland attraction are on the rise because many tourists want them. You and your elephant become a part of the real Balinese experience.