Kintamani Tour
Intinerary :
Batuan Temple
Painting Gallery
Tegenungan Waterfall
Wood Carving Handmade Factory
Mount Batur View
Tirta Empul
Goa Gajah
Batuan Temple
Bali Batuan Temple is a local Balinese Hindu temple looked after by the local resident of Batuan countryside. The temple is designed very beautiful with full of Balinese ornaments and the roof temple building is made from the fiber of chromatic black palm tree.
It is strategically located beside of the main road from Denpasar to Ubud. For over a thousand years, Batuan has been a village of artists and craftsmen, old legends and mysterious tales.
Painting Gallery
Painting Gallery a famous Balinese Artwork / Balinese paintings and as such a famous Bali tourism destinations, located about 7 kilometers north of Denpasar about and 10 kilometers south of Ubud, it is popular with center of Bali arts, and now it's known for its dancing, wood panel carving and Bali paintings ubud. We have lots of tours to Batuan and Ubud painters - where you'll see the beautiful paintings and they have Bali paintings for sale too.
Tegenungan Waterfall
Tegenungan Waterfall is one for nature lovers who happen to be staying in Ubud or have neighbouring Sukawati among their tour itineraries. The falls are conveniently located halfway between Ubud and Bali's provincial capital of Denpasar, and is considered the closest natural attraction of its kind that you can reach within only a half-hour transfer southeast from Ubud town. Getting to the falls is a pleasant drive down paved village roads lined with stretches of green rice fields on both sides.
Wood Carving Handmade Factory
Wood-carving evolved in Bali as a form of spiritual devotion and until the 20th century, carvings were exclusively used in temples and palaces. Decorative panels, ornate doors, figures of the deities and masks were created for ceremonial use and often had the function of warding off malevolent spirits.
Mount Batur View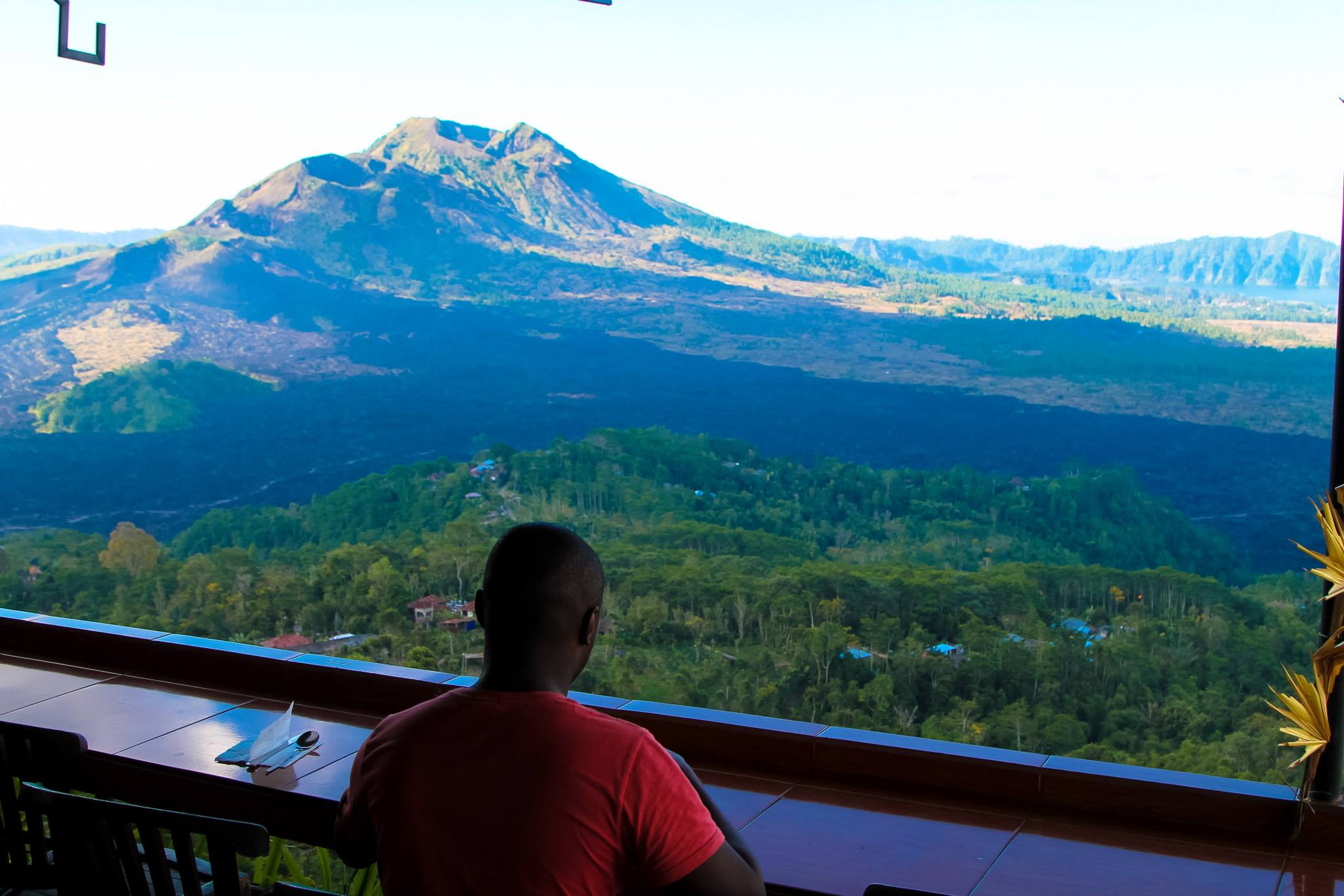 A Bali volcano can be a sightseeing highlight on your next trip to Bali's highland region. The Kintamani volcano or Mount Batur, in particular, is a very popular trek. The captivating Mount Batur surrounds the 13-square kilometre Batur caldera lake. Those with a penchant for adventure can take a winding road down to the lake shore. This leads you to Toya Bungkah, Ulun Danu Batur temple, and a collection of hot springs.
Tirta Empul
Tirta Empul, meaning 'holy water spring' is actually the name of a water source located within the temple. The spring feeds various purification baths, pools and fish ponds surrounding the outer perimeter, which all flow to the Tukad Pakerisan River. Various sites throughout the region and many other archaeological relics relate to local myths and legends.
Goa Gajah
Goa Gajah's name is slightly misleading, lending the impression that it's a gigantic dwelling full of elephants. Nevertheless, Goa Gajah 'Elephant Cave' is an archaeological site of significant historical value that makes it a special place to visit. Located on the cool western edge of Bedulu Village, six kilometres out of central Ubud, you do not need more than an hour to descend to its relic-filled courtyard and view the rock-wall carvings, a central meditational cave, bathing pools and fountains.