Ubud Cultural Tour
Intinerary :
Traditional Barong Dance
Batik Cloth Factory
Silver Handmade Factory
Coffee Plantation
Monkey Forest
Tegalalang Rice Terace
Traditional Barong Dance
Barong and Keris Dance performance us a Trance Dance by perform with professional Balinese dancer, the dance only perform in the morning and the dance taking story about the fighting good and evil by perform in figure Barong as the good character and Rangda as evil character. We will watch this dance during full day Ubud Tours with duration 1 hours. Is great dance to watch before continue the trip to Ubud village, the dancer bring the dance very well and make you more comfortable to watch with great story make the Barong and Keris dance more interesting.
Batik Cloth Factory
Bali Tohpati Village is just about 12 kilometers from Kuta, and famous for Bali's Batik Wand Weaving Center. Batik is a traditional form of painting fabric. They painstakingly use dots and lines from wax to decorate the cloth. It is very impressive to watch. It would be impossible to visit or live in Indonesia and not be exposed to one of the country's most highly developed art forms, batik.
Tohpati Village is a batik home industry, you will undoubtedly experience an overwhelming stimulation of the senses – due to the many colors, patterns and the actual smell of batik. Only through repeated visits and a bit of study will the types of designs and their origins become apparent.
Silver Handmade Factory
Ubud Celuk Village is a traditional village for the incredible gold and silver handicrafts which are available around this area for very low prices. Is been become the silver village since 1976, located not so far from Ubud Village, the people in this celuk village is very skillful in designing the silver art and is famous around the world with the quality of art and totally cheap price. Second visit during the Full day ubud tour, we will visit one of the best art place to see the process making of gold and silver art, beside that in this place also offer the custom design based on request.
Coffee Plantation

the beautiful scenery of green hills make the atmosphere while drinking coffee feels comfortable. To keep the coffee aroma, all processes are made from a natural process, drying coffee beans using the Sun and the process of roasting coffee is still using the firewood. This process keeps the coffee always in best quality. Relax with a cup of coffee accompanied by a beautiful natural landscape. In addition to drinking coffee here there are interesting spots for you selfie with the backdrop of green hills.
Monkey Forest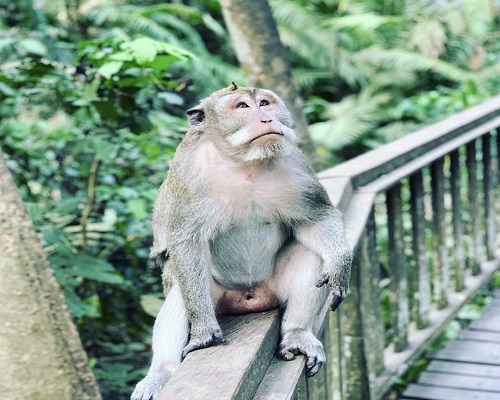 Ubud Monkey Forest also known as Ubud Wanara Wana is a nature reserve temple complex in Ubud and as a place of monkey forest sanctuary. Six visits during the full day ubud tours is to explore the beauty of ubud monkey forest by dwelt by some group of monkeys and other tropical animals. Ubud Monkey Forest itself own very important function of the continuity the monkey habitat in Bali. Meanwhile the Ubud local community own important role to keep this forest naturally in order to all wild animals able to live smoothly. It is important to treat the monkeys with respect as this forest is their home and you are a guest in it.
Tegalalang Rice terace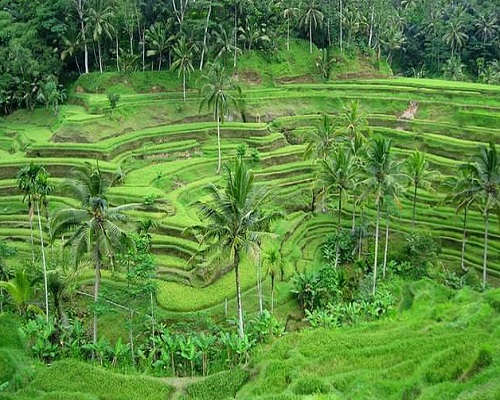 Ubud Tegalalang Rice Terrace is famous tourist attraction for beautiful rice terraces, many tourists who travel to Ubud stopped at this place to witness the beauty of the verdant terraced rice field scenery or having lunch at the restaurant while enjoying the beautiful scenery of terraced rice fields. Ubud Tegalalang Rice Terrace is one of the tourist icon in Ubud Bali. The Ubud rice terrace is designed very beautiful with exquisite hollowing rice field and precisely located on the hill bank. In this place, you will see the Balinese farmer do their rice field in oblique area complete with its system irrigation.